Tam Afshan Bartar company began it's activities since 2001 under Hampa brand in the field of producing various processed plum, sour Toffee and various type of fruit in different packaging and so on.
Describing in order to produce the healthy products an observing customers_oriented principles has succeeded in obtaining the national standard certificate of Iran, apple health, international certificate management quality control ISO 9001_2015 , food safety Iso 22000-2005 of URS and also FDA from USA food and drug company.
It should be noted that Tam Afshan Bartar company could be the first company in which Iran national standard certification in Tehran, in plum and dried fruit.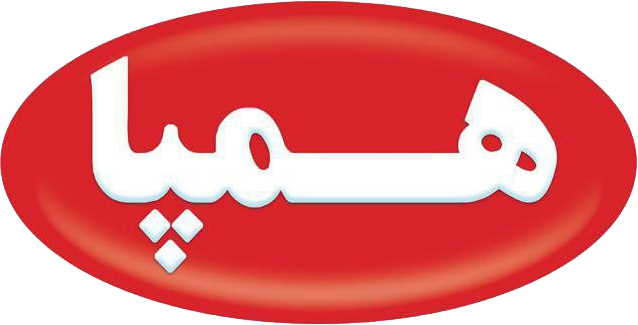 Discount out with planning and Investment and w with advanced equipment , thanks to the lord and continuous airport of management and experienced personnel. This issue provide preparation of healthy products and with more stable quality. The increasing success of the food industry Tam Afshan Bartar company introduce the healthy and with high quality of product cost to extensive distribution Iran and and export their products to some countries like Germany ,Australia, Brazil, Sweden, Canada, British ,American ,Greece, Russia ,Kuwait, Azerbaijan and ... Tam Afshan Bartar not only honor to quality, health centered and produce the high quality, but also pay attention to creativity and innovation in the field of product production and also variety of packaging. Now, we take into consideration their loyalty and trust of customers across Iran and elsewhere in the world, it is required to provide the greater f-word in field of produce all of the healthy producing and provide the needs of advanced consumers. All of this effort is to customer satisfaction that they are the most valuable and Property of Tam Afshan Bartar company.
The targeting of Tam Afshan Bartar company is to update the production process and and pay attention to customer satisfaction, considering health observance and and the manager effort and capable expert and experienced personnel It's done yet.
And this company is one of the top and foremost manufacturers in the and dried fruit industry.
We hope that with the help of God, become more capable to use the many kind of fruit in order to gift to lovers.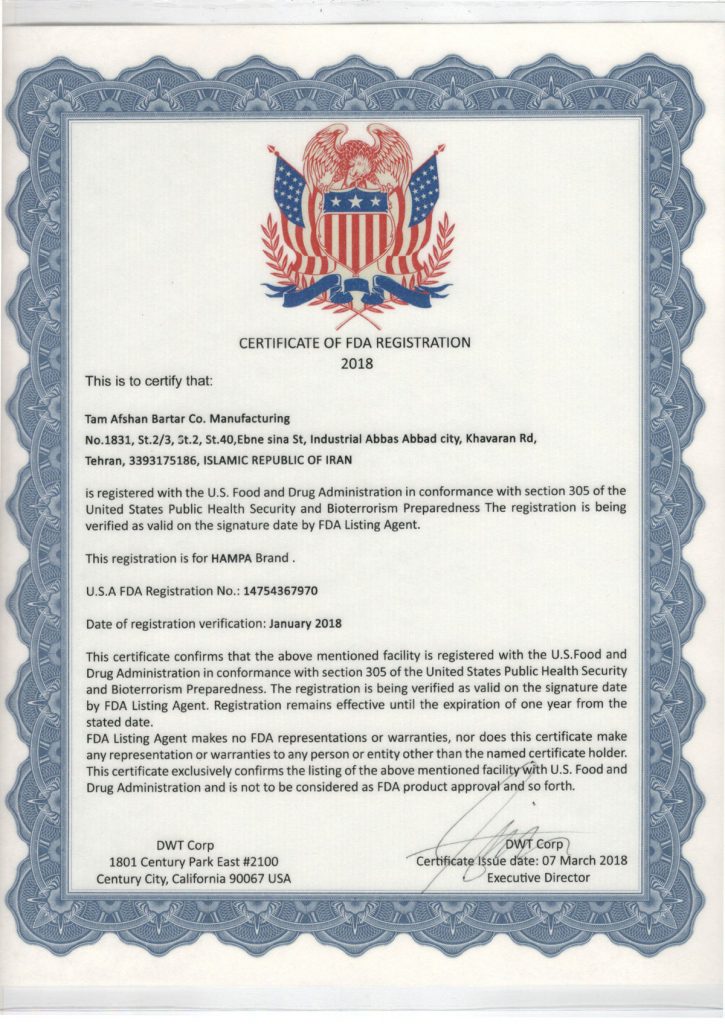 CERTIFICATE--FDA--2018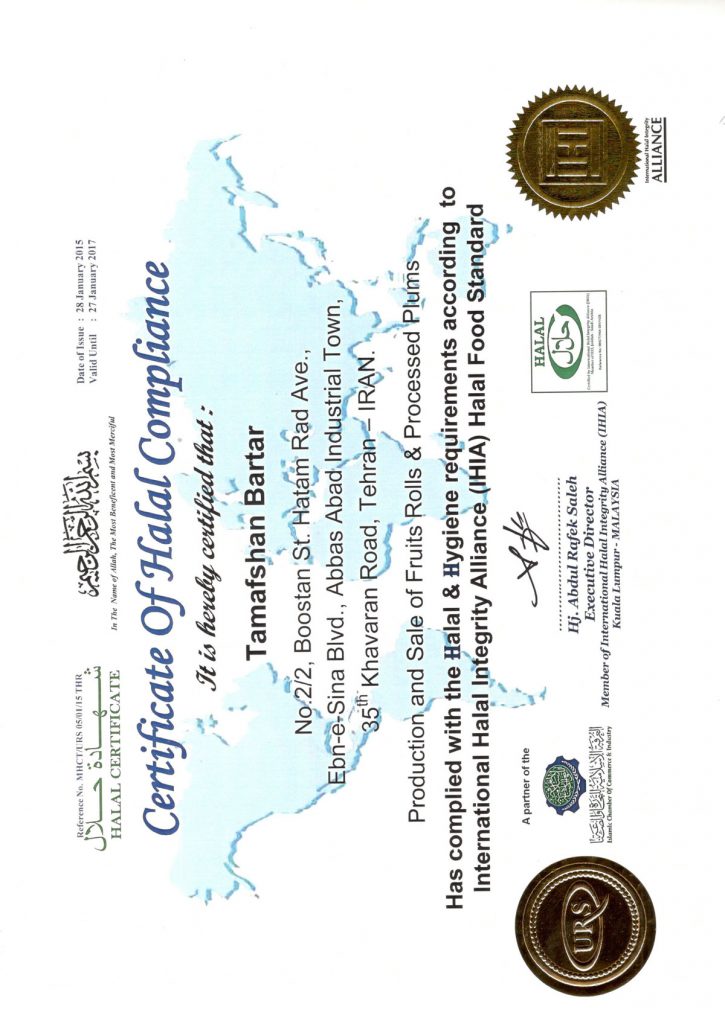 HALAL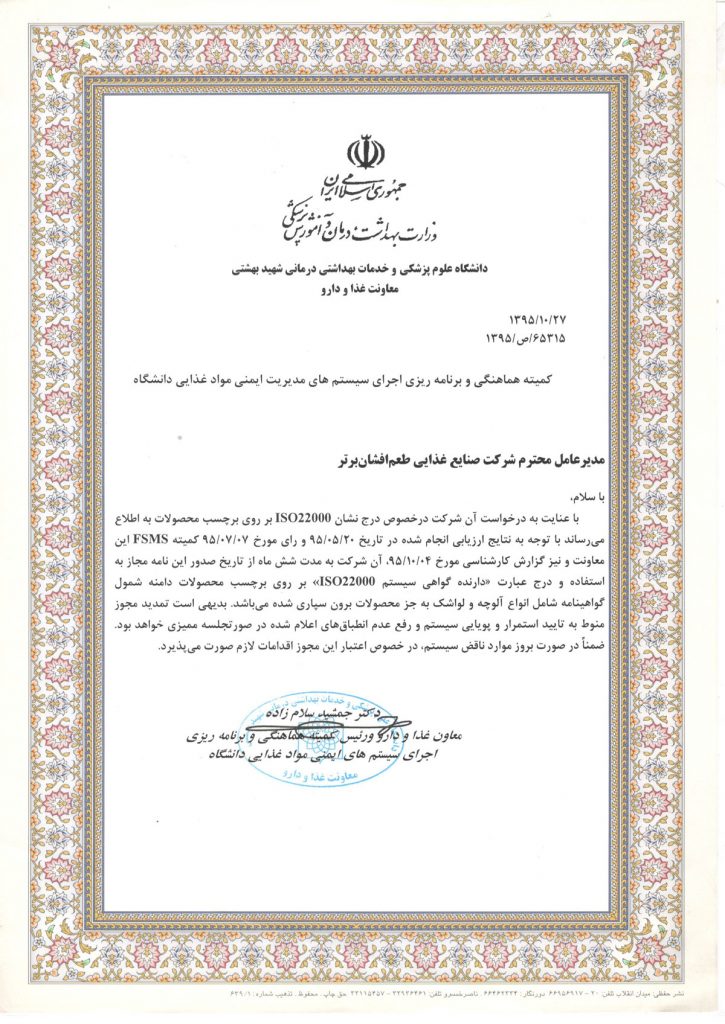 ISO-22000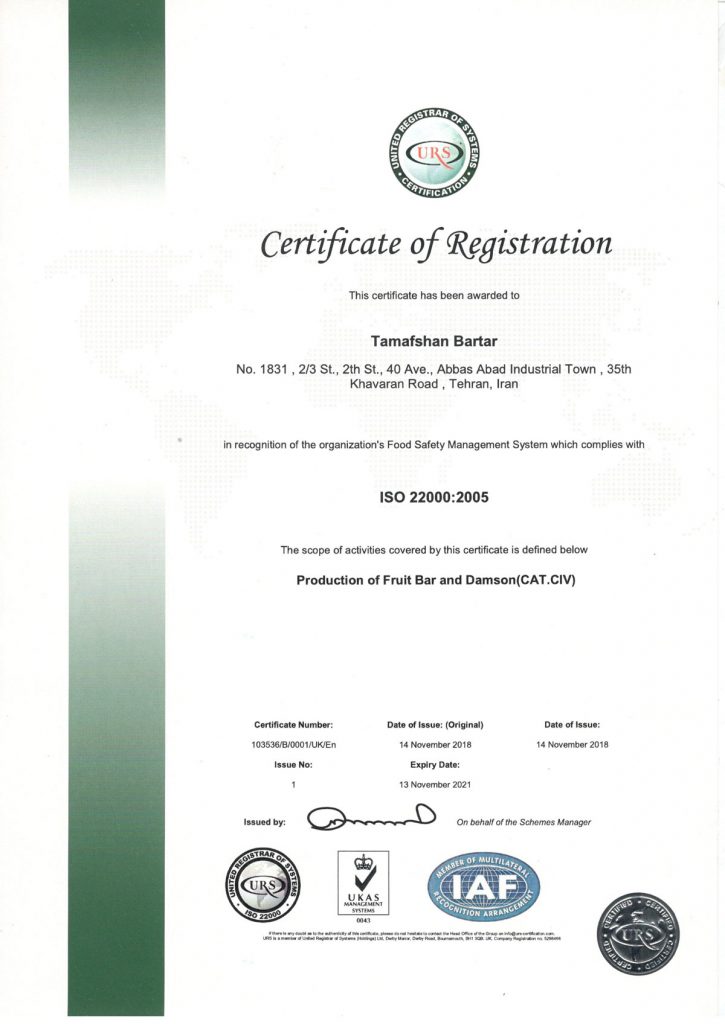 ISO-2200-2005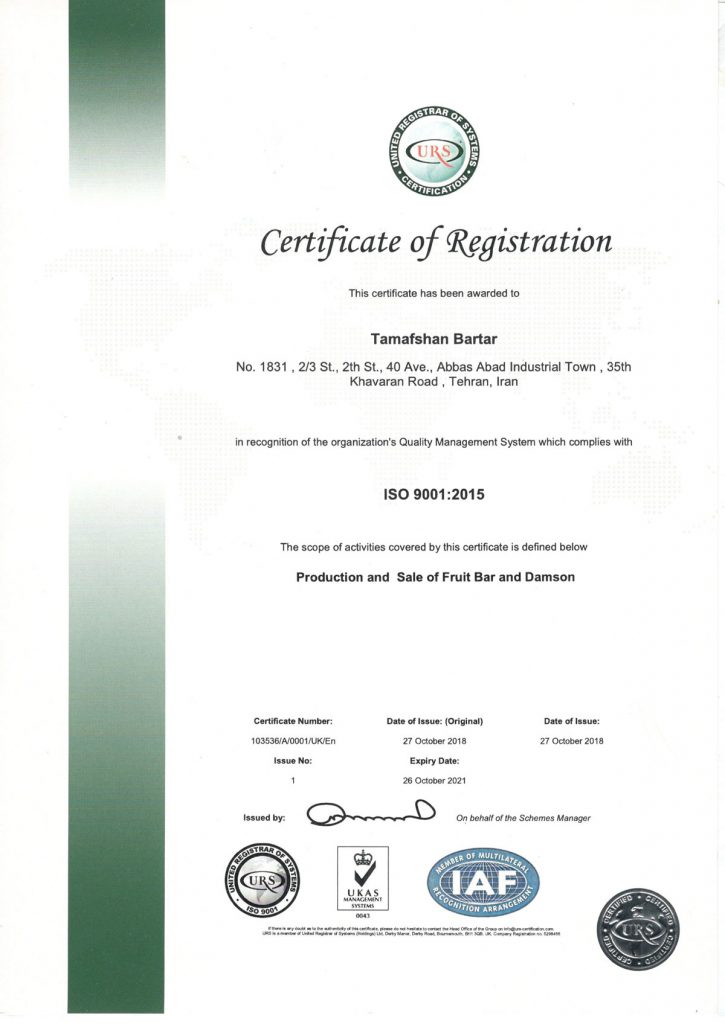 ISO9001-2015